The charming island of Phuket is located in the South of Thailand overlooking the Andaman sea with its clear waters, and is considered the best touristic developed resort island in South East Asia.
"I've been visiting Thailand for more than 20 years but didn't fall in love with it until I visited Phuket Town in Phuket. The northern part of Phuket is one of the most fascinating places I've ever been, and largely unspoilt and unknown."
Tony Parsons
Phuket is a phenomenon talking about nature's beauty and charm. No wonder it was chosen by movies makers to film what they would expose as paradise on earth, it started with one of James Bond movies series "The man with the golden gun" where the island in Phang Nga bay to the North of Phuket that the movie had taken place on got famously known as James Bond island, while another movie "The Beach" by Leonardo Di Caprio had shown Phi Phi islands near from Phuket as the dream retreat.
The Sino Portuguese architecture in Phuket Town with a Malay touch is hard to find any where else. . The original inhabitants of Phuket are Thai people with a mixed Malay/Thai origins. It wasn't until the eyes of the Chinese investors were directed to Phuket that they invested big there, it started with Phuket Town, then moved to the calmest bay in Phuket overlooking the Andaman sea called "Patong" to start building world class hotels there. When Patong became full, they invested in Karon, then Kata, and soon the whole beach areas of the island started being developed.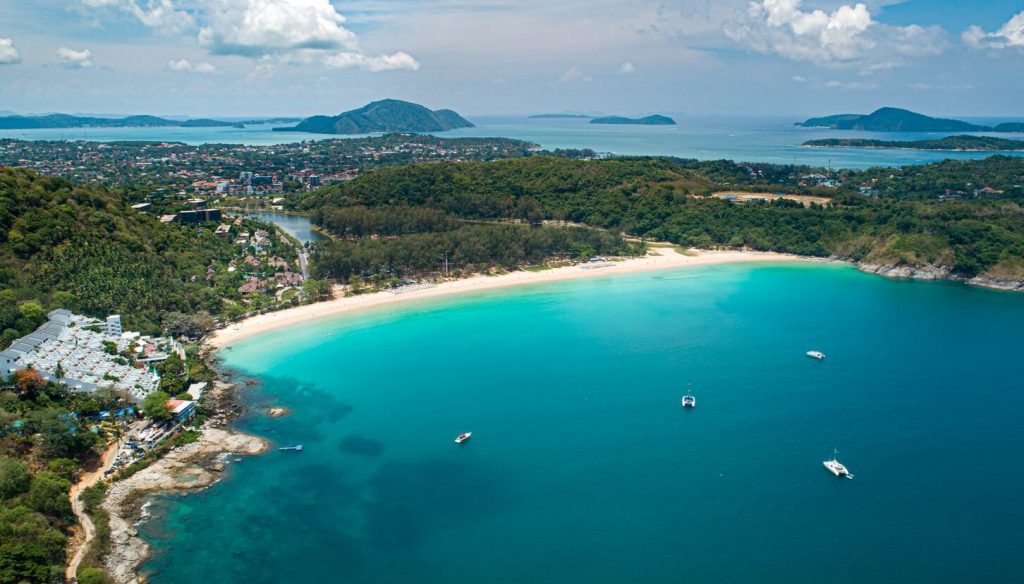 The beaches are many with different scene each, if you want beaches with nearly no waves and clear waters your choice is Nai Harn or Rawai or Bang Tao beaches, if you want to surf then Surin beach is the choice, you want isolated beaches with luxury hotels then Mai Khao i the option, you want great sea views from heights then Panwa beach is good for you, and if you want a calm beach with plenty of shopping, restaurants,nightlife, and shopping you can't go wrong with Patong beach, there is a fulfilment of every dream scene in one of Phuket beaches.