The majestic Bandung is located about 150 km South of the Indonesian Capital Jakarta, a midsized city surrounded by mountains and green scenery that would take your breath away. It is one of the hidden gems of Indonesia.
Stay close to Braga City Walk for best location in downtown Bandung 
Getting to Bandung is easy from Jakarta, if you are arriving to Jakarta airport, then best option to get there is by bus from the airport in Jakarta, there are several bus companies leaving throughout the day to Bandung from the airport, the journey takes approx. 3.5 to 4 hours depending on the traffic.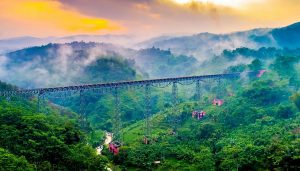 The photo here shows what you get to see on the train ride Jakarta to Bandung If you are staying in Jakarta, then your best option getting to Bandung would be by train from Gambir station in Jakarta, the journey takes approx 2.5 hours and trains are very comfortable, clean and cheap, the tickets for either the bus or the train would range from 6 to 10 USD approx for one way, and is a very scenic ride.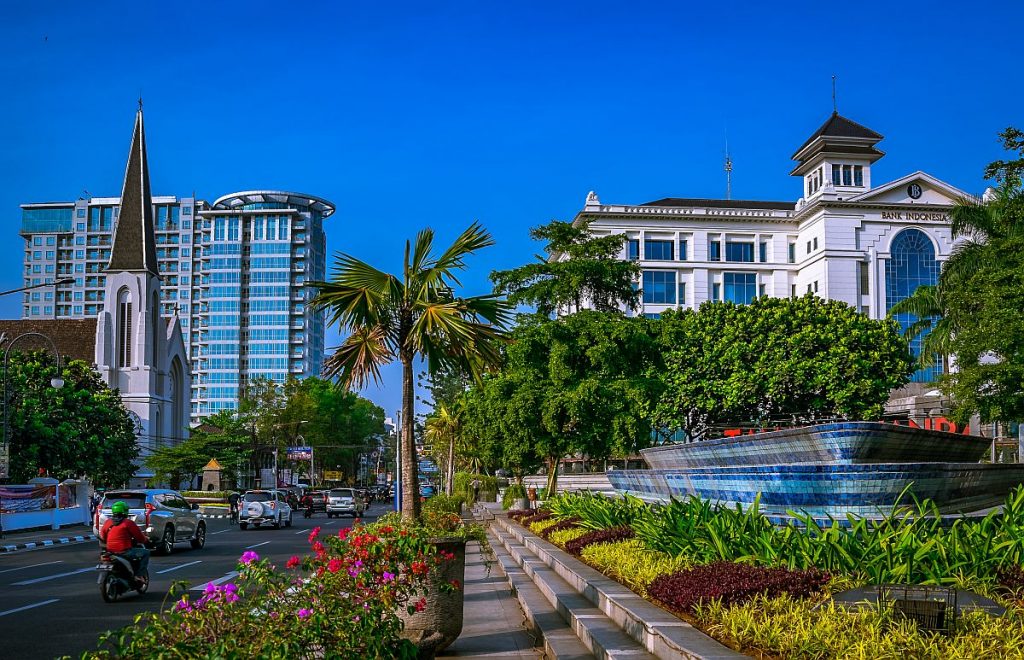 There is no wonder the Indonesian government in year 1955 chosen Bandung to hold the conference on Non Allied Movement Nations, where 29 countries from Africa and Asia gathered to support Asian Independence from foreign occupation by Western countries, though not to take that as a state of isolation from Western relations. The city is charming and beautiful with a mixture of Asian and Dutch architecture and beautiful mountains and lakes surrounding it. The conference took place in the city's convention center located in the street that has been named in relation to this conference "Jalan Asia Africa". The city center is considered around the center point of Intersection of Jalan Asia Africa and Jalan Braga (you probably could figure out now that Jalan in Indonesian language means street in English, and its same thing in Malaysian language by the way which has some similarity to Indonesian)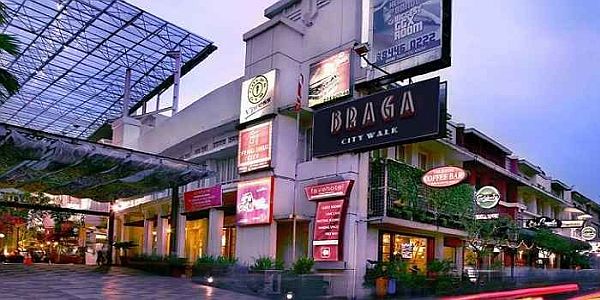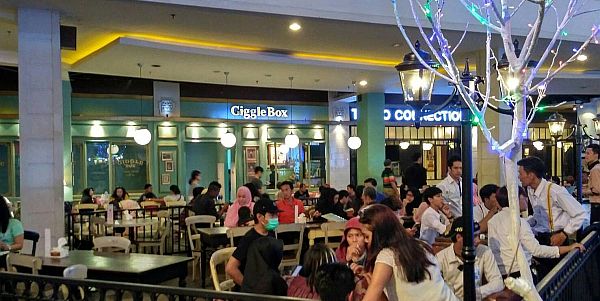 Jalan Braga is a good location in the center of Bandung, itself is an entertaining street with several shops, restaurants, food stalls, and cafe's that you would be in a decent part of the city with every thing around or near by.
Braga City Walk is a small shopping mall in the middle of the street with a variety of shops,good restaurants that are very reasonably priced, I recall the steak house there serving beef steak platters starting from about 8 USD and most expensive Angus beef steak platter was around 15 USD, and also there are two hotels in the higher floors of the mall, one is Favehotel Braga with two stars standard with small sized nice and clean air-conditioned rooms with LCD TV, and Aston Braga, a four stars hotel with larger rooms and more room amenities.
Near the end of Braga street, with a slight turn right, you're in the beginning of Jalan Merdeka, the longest street in Bandung, at the beginning of which is the Le Royale Bandung hotel, one of the oldest hotels of Bandung, though still keeping in shape. There are a few outlet malls at the beginning of the street, and more further North of it including Indah Plaza shopping mall. Also there are many public gardens and restaurants along this street that could take a full day to explore them all! It's a very long street that extends from central Bandung to it's South, to Dago hill to the North with its great mountain tops and some of the nicest resorts of the city.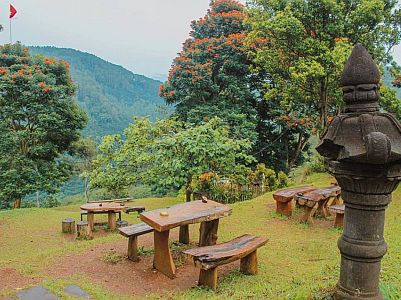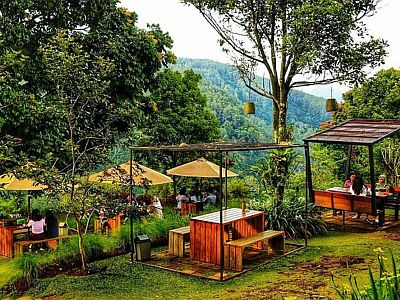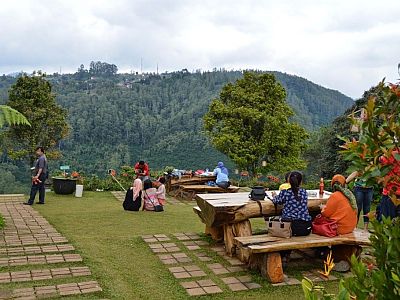 The Dago Hill lies to the North of Bandung city on a higher elevation with beautiful nature and great views of the surrounding greenery and mountains. There are many restaurants and cafe's up the hill with different categories, from free parks to sit and enjoy a picnic day, to 5 star luxurious restaurants and cafe's serving some of the best local and international dishes and desserts. Sunset at Dago Hill is one of the moments you shouldn't miss while visiting Bandung.
Bandung, a haven of shopping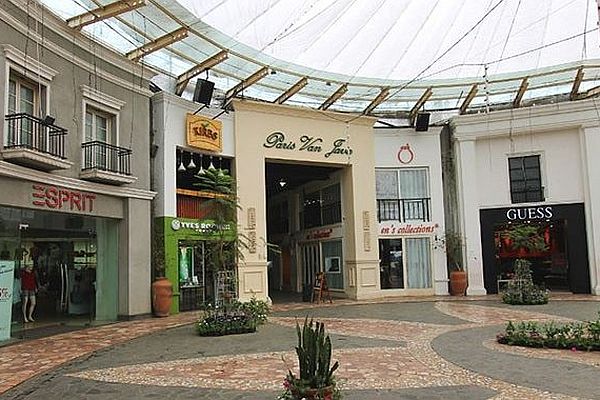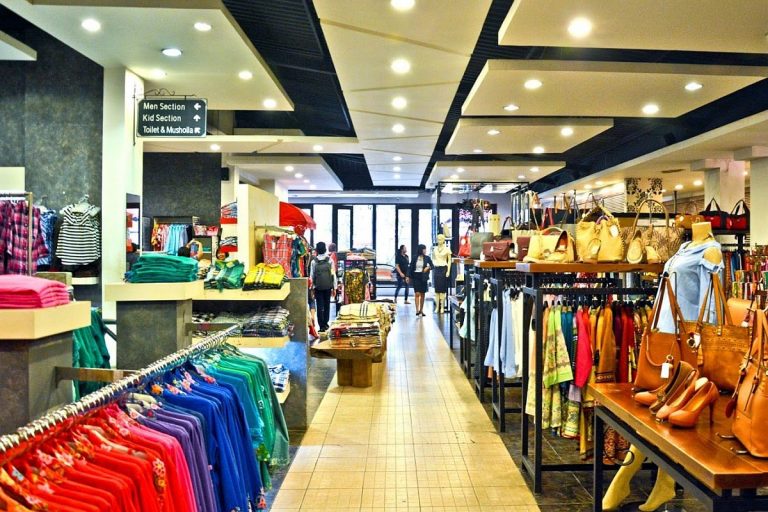 Did you think USA or Europe are cheapest for outlet malls!? You've gotten it wrong. Bandung is visited just for shopping by Asians themselves, from South East Asia all the way North to Hong Kong and China, people come to shop for fashion in Bandung. The number of factory outlets is huge, you'll find here most of international fashion brands from Adidas and Nike to Prada and Emporio Armani. Its so cheap compared to anywhere else on the planet.
If you are into cheap no brand T-Shirts and Jeans, then the Jeans street if "Cihempelas" is your aim, and if you want local brand and brand copies go to Indah Plaza mall, you want midrange shopping with variety of restaurants and entertainment around, go to Paskal. If you you want sports brands then Dago has Adidas, Nike, Puma, New Balance, Sketchers, and more each with it's individual outlet and amazing prices, especially if you are with the family they have deals like buy two get 20% off, buy 3 get 30% off, buy 4 get 50% off on top of the original discount. If you want Outlet malls with a good variety of genuine international brands, then you can't go wrong with my favourites "Rumah Moda Outlets" or "Paris Van Java Outlets". For every shopping dream there is a fulfillment in Bandung.
Sightseeing in and around Bandung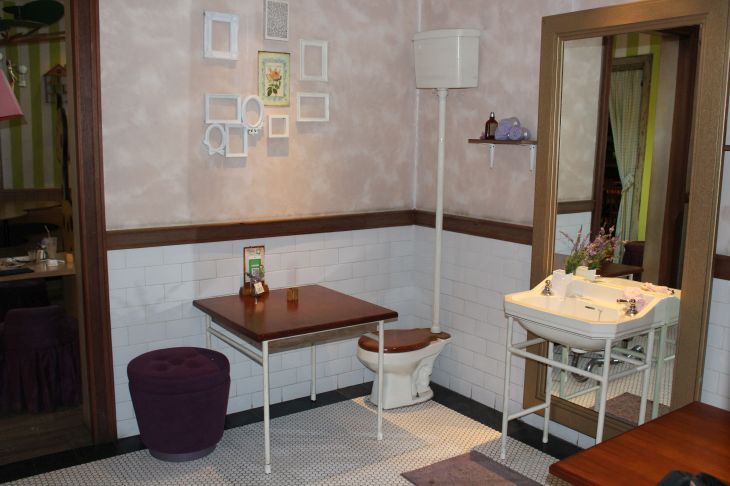 There are many themed restaurants in Bandung, you'll love the creative ideas and the varieties of foods served there. 
The photo here is from nanny's Pavilion restaurant Bandung, its like a real home that every room of it was set to seating visitors, including the bedroom, the living room, even the toilet as in the picture.  I would highly recommend this one for the theme and quality of food was as good as expected! Google the restaurant name for more interesting pictures of the place.
You'll love these restaurants whether with your family or with friends. In for a meal, or some pastry and coffee, or even ice cream, you'll find so many good options.
If you're traveling with family or kids, several theme parks in Bandung could keep you busy for a few days.
Amusement park like Trans Studio Bandung, or water parks like Taman Bougenville, Panghegar Waterboom, or Tektona water parks are very entertaining. 
If you want to test the your inner adventurous spirit check the Tree Top parks where you'll do things you didn't know you could do!
Dead hearted, go ziplining between the mountain tops at Cipatat!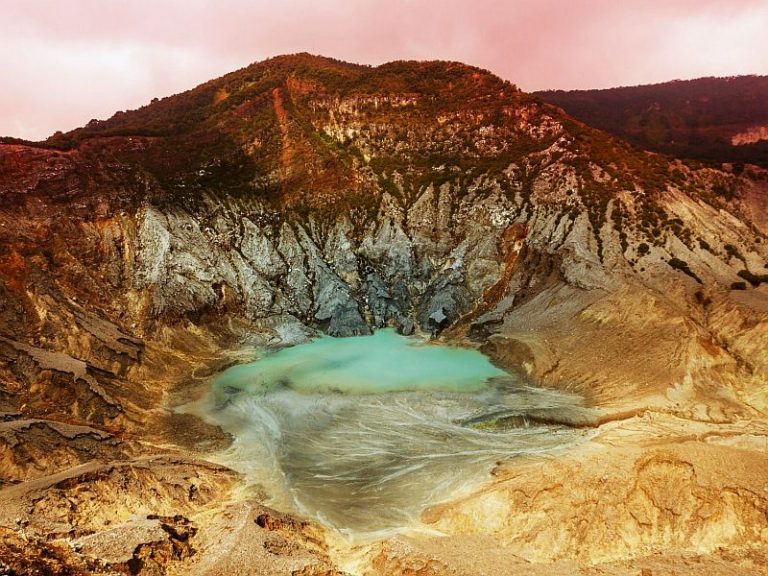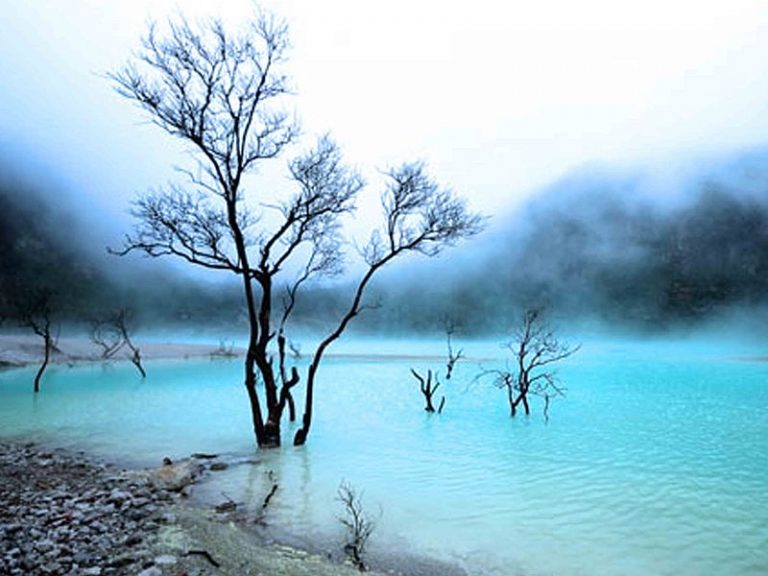 Indonesia lies on top of a big volcanic area, where a lot of volcano sites could be seen, and Bandung is no exception. Luckily theses volcanos are dormant now, that allows us to see them.
The closest volcano to Bandung is "Tangkuban Perahu" about 90 minutes drive, while a 3 hours drive gets to "Kawah Putih", where you could see lakes have formed at the bottom of their eruption and see the volcanic smokes.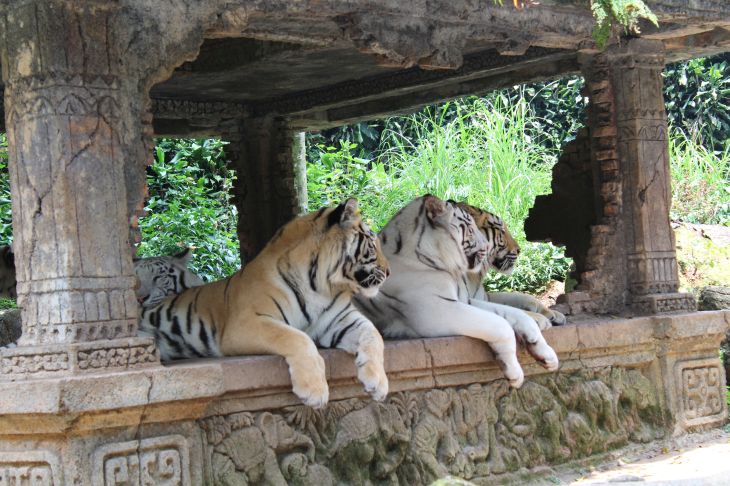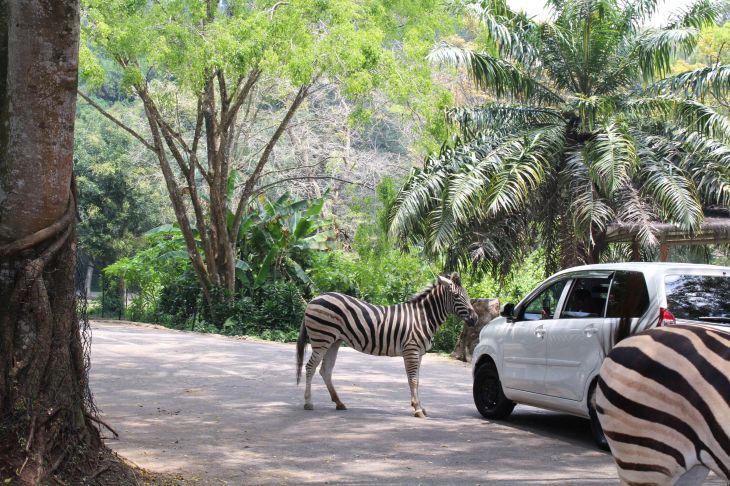 Taman Safari Bogor is half way between Jakarta and Bandung, rent a taxi for the day to this huge open zoo and see animals face to face from the window of your car, including lions, tigers, zebras, bears, hippos, unicorns, giraffes, elephants, dears, Comodo dragons, and more..
This would be another fun day to remember.
Its hard to find a city in Asia with this variety of activities for every interest, truly a hidden gem easy to spend a long holiday around it by itself.