The serene Ubud is a highlight of any vist to Bali, dont miss including a short stay there for a true experience.
The island is one of thousands of Islands of Indonesia, on a map it might look small, but it isn't. Getting from North to South of the island takes more than 90 minutes drive, while from East to West of the island might be an hour drive or more, add to this the traffic which is unpredictable, Bali is know for busy traffic.
Make your primary stay in Kuta, Legian, or Seminyak. The airport, which is probably your arrival point is called Denpasar airport, and shortly known as DPS airport, lies in the South of the island. A short drive from 15 to 30 minutes will get you to the most popular beaches of the island located on the western coast. The first beach West from Denpasar is Kuta beach, the busiest and most visited of the island's beaches. Its got the biggest shopping malls of the beaches like The Beach Walk Mall, Discovery Mall and others, while as well has the biggest variety of shops and restaurants.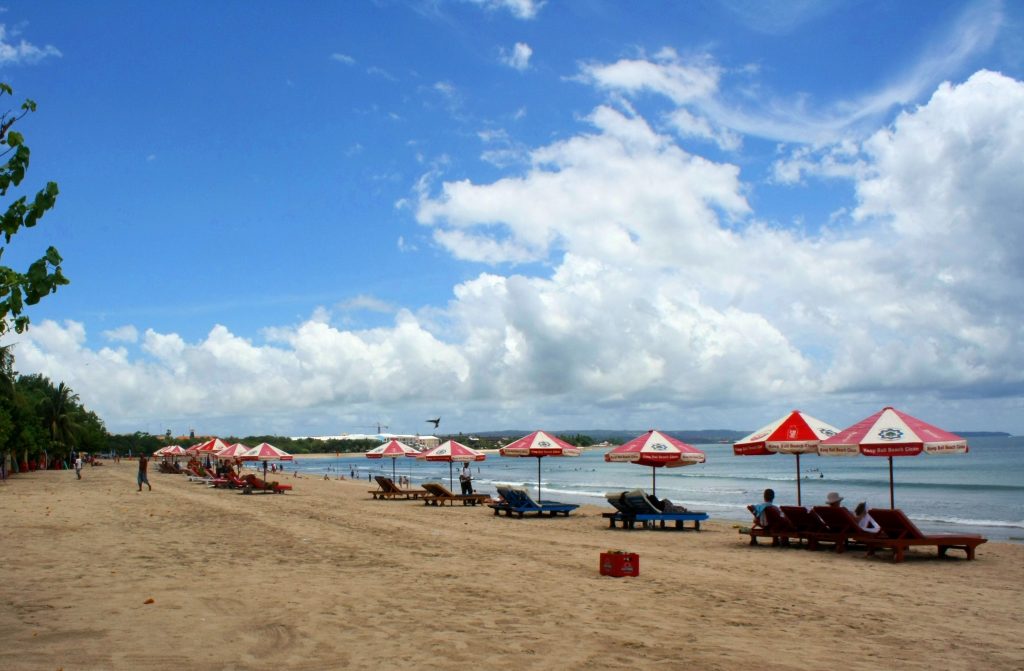 A few minutes drive North of Kuta is Legian beach, a little less busy than Kuta, though still busy enough as the Legian street is the nightlife street of Bali and home to the biggest discos and night clubs of the island.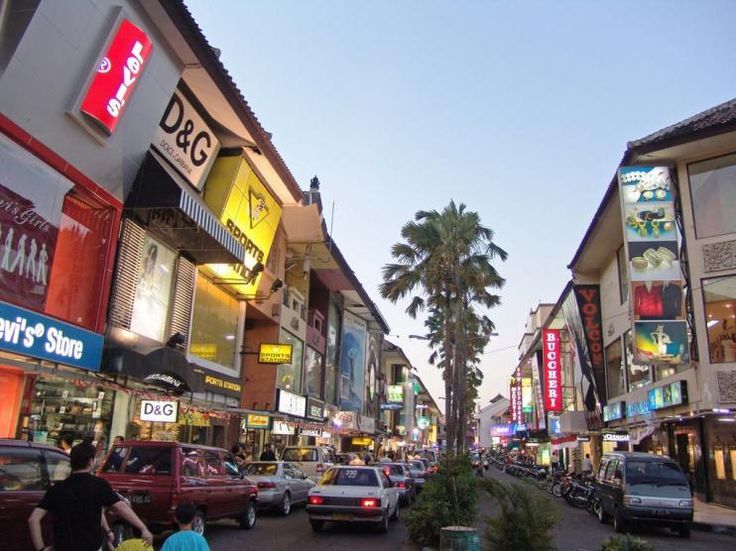 Then just to the North from Legian is Seminyak beach, another famous beach for visitors who don't want the loud scene of Kuta and Legian, though not far from them to easily get there specially at night time. Seminyak street also is famous for shopping and restaurants at a slightly higher end than those of Kuta and Legian.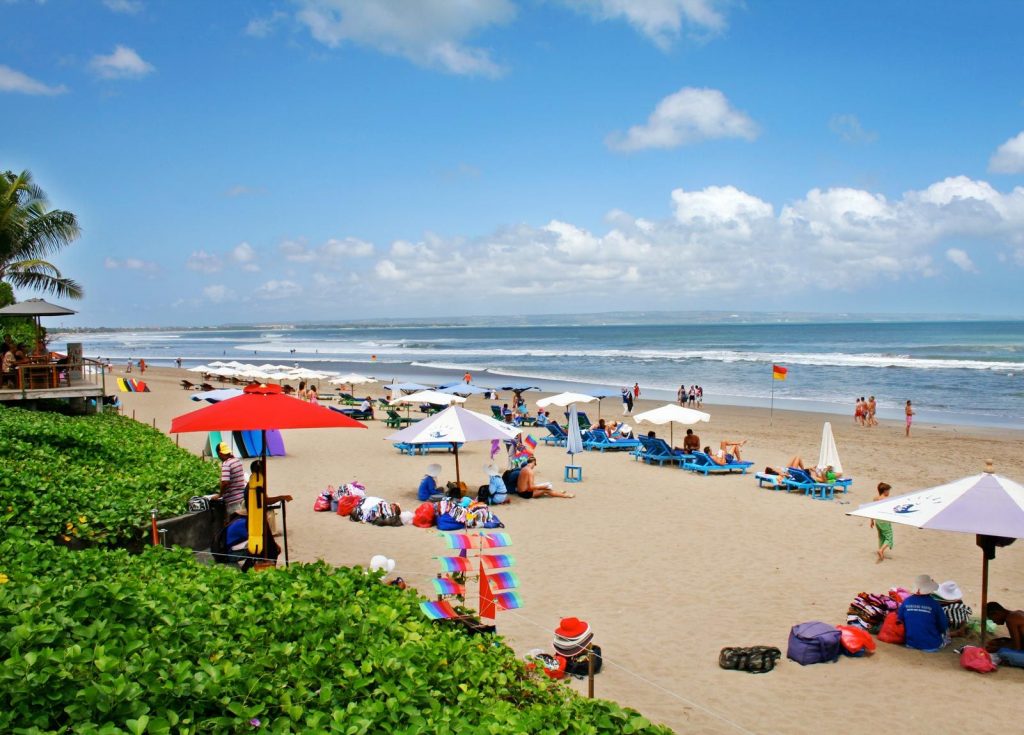 By car driving through these three beaches takes less than 5 minutes without traffic, that's how close they are from each other!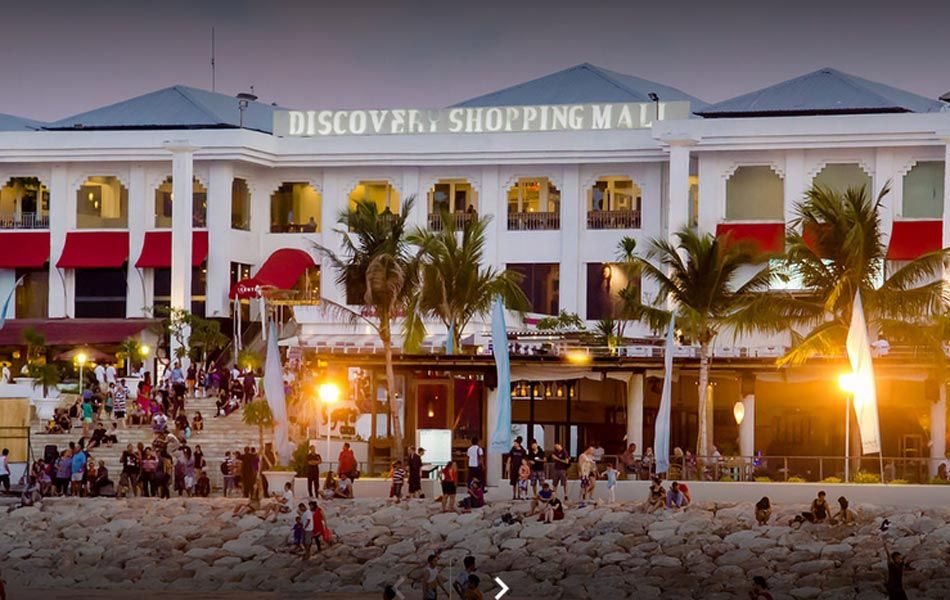 Bali is a great place for shopping, there are street shops selling copies of international clothing brands or originals. Shopping malls are safest for original brands and prices are comparatively low compared to the rest  of the world. If you are looking for best shopping in Indonesia, don't miss to include a visit to Bandung in your stay.
North of Kuta, Legian and Seminyak beaches in order are Kerobokan and Canggu beaches, they are decent to stay at with high end hotels that are less expensive hotel options while not a long way from the center at Kuta, any other beaches to the North from these, you are too far out.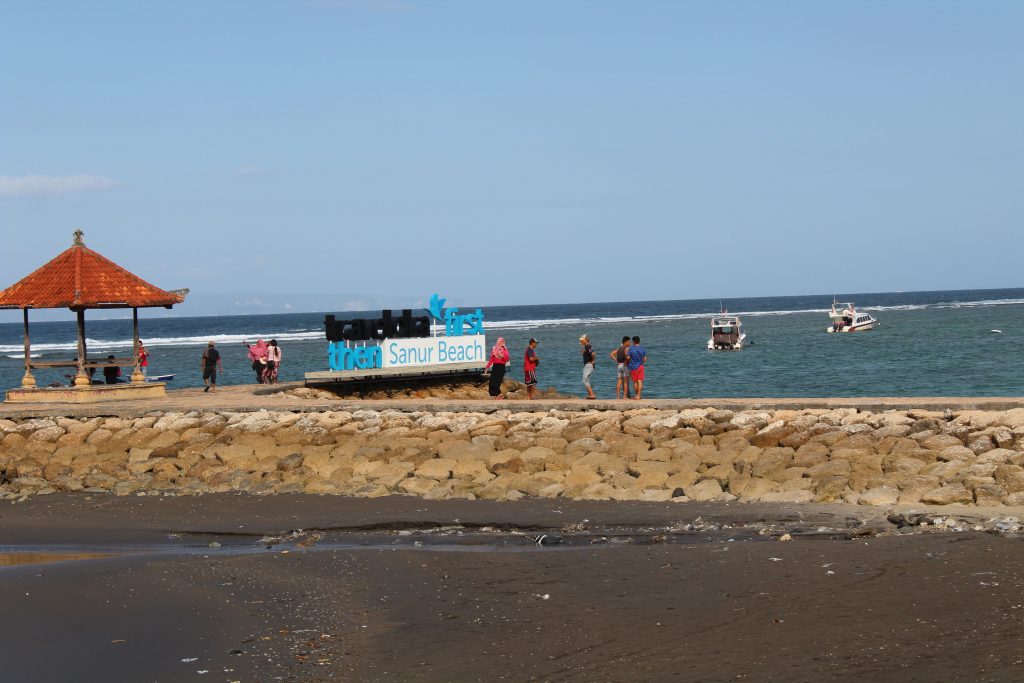 The opposite side from Kuta on the Eastern end of the Island is Sanur beach, good for families and good if you plan lots of sea trips as this is where boats leave Bali to near by islands like Lombok and Gili islands.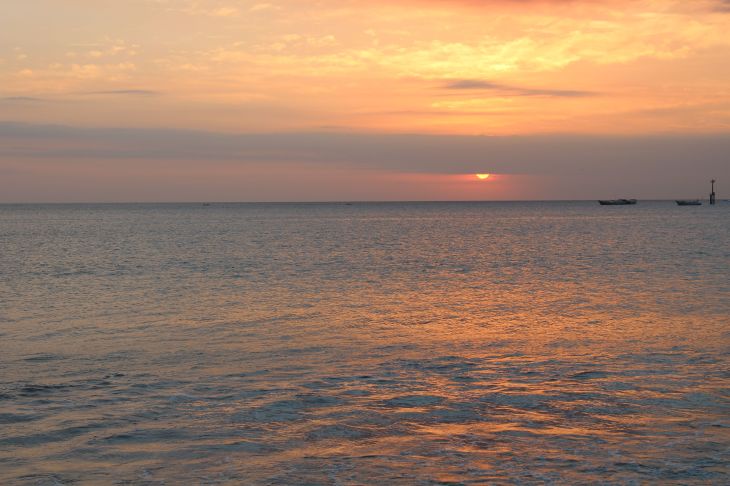 South West of Denpasar airport is Jimbaran beach, famous for seafood market and seafood sunset dinners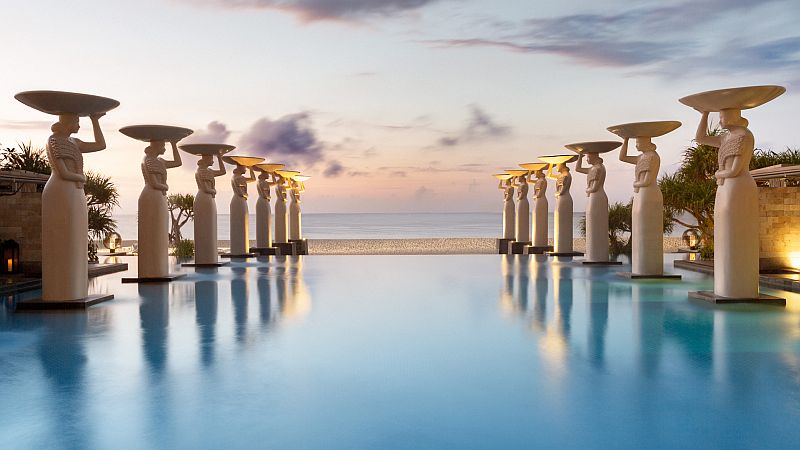 South East of Denpasar is Nusa Dua beach, famous for luxurious hotels, but not as lively at night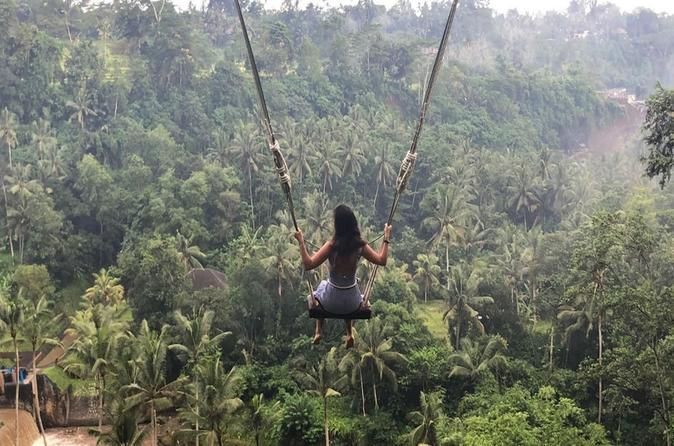 Ubud is in the center of the island, higher in elevation and amidst forest and farming fields, staying there is an experience that should be missed! For honeymooners, it's a great choice for private pool villas too.
Its home to the Monkey Forest and some of the most exciting activities in Bali, like the popular Bali Swing and White Water Rafting.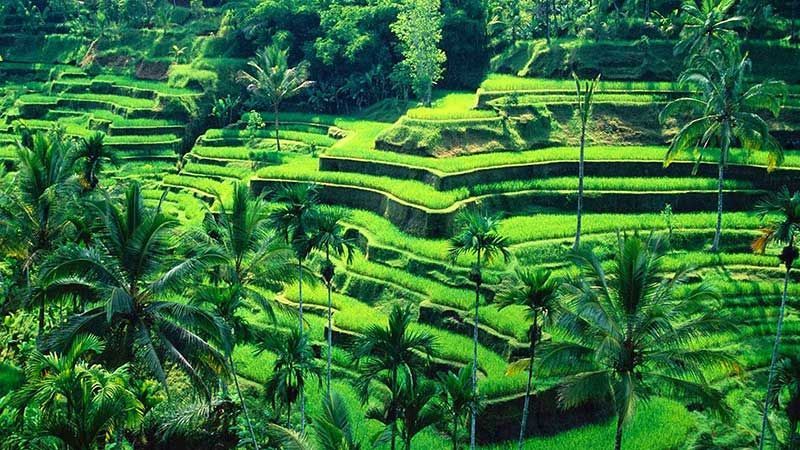 North of Ubud are the Bali Terraces where tea, coffee and rice plantations could be seen where you could see charming countryside of Bali.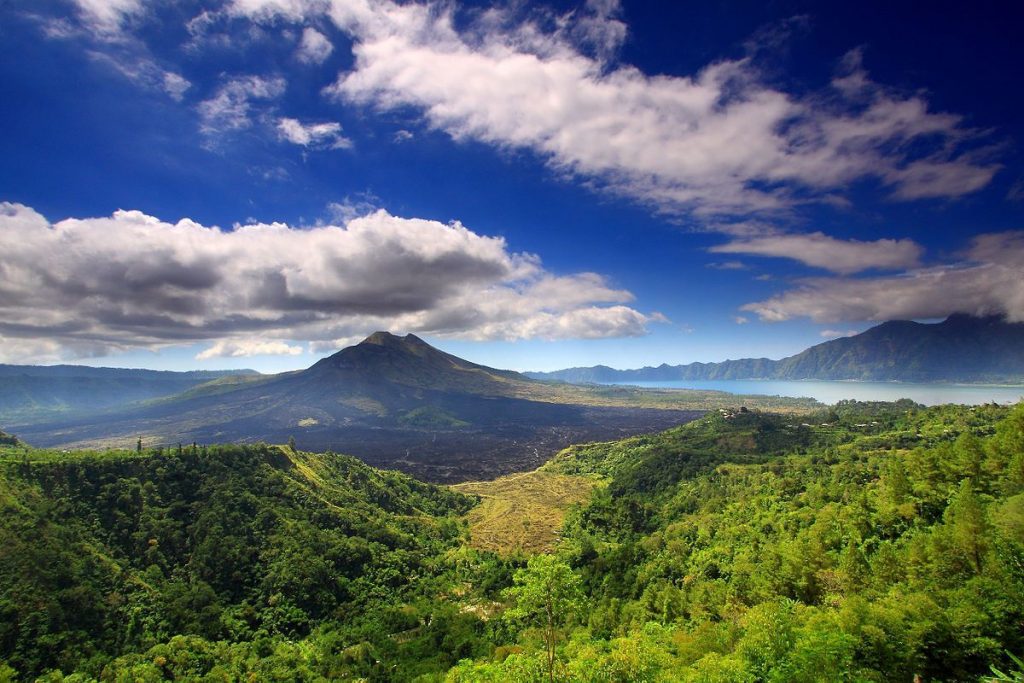 North from the terraces is the volcanic area of Kintamani and Lake Bature, no visit to Bali is complete without a day out to see the terraces, Kintamani and Lake Batur.